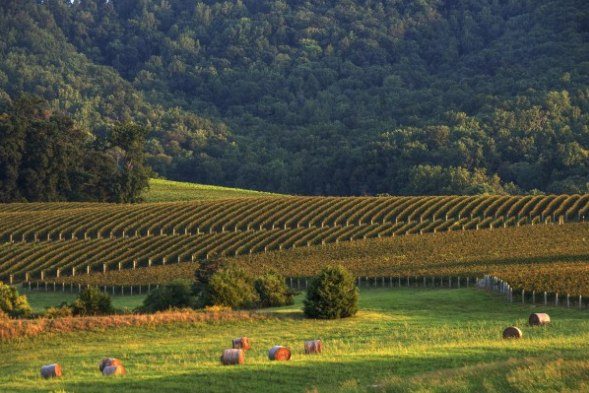 A laid-back lifestyle to both locals and visitors
Madison County is renowned for its outdoor opportunities. The County is home to two of the best hiking trails on the East Coast (Old Rag Mountain and White Oak Canyon) and many miles of other trails in the Shenandoah National Park for hiking, backpacking, camping and enjoying the solitude. It also features several of the best fly fishing streams in Virginia as well as the Rapidan Wildlife Management Area, which includes over 10,000 acres open to regulated hunting and fishing.
Madison County is also a Mecca for bicyclists. There is a seemingly infinite network of rarely traveled back roads, perfect for road biking, with spectacular scenery. The Tour de Madison in May is one of the most popular and enjoyable biking events in the region.
With a population of about 230 people, The Town of Madison has a decidedly small town atmosphere. In addition to the Town, the County is dotted with little villages. Many of these villages still have old country stores with unique combinations of snacks, staples, hunting supplies and basic hardware items. Some of the best of these stores are The Little Country Store in the village of Etlan, the Syria General Store and the Wolftown/Hood General Store. The Etlan Store has occasional cookouts that feature mouthwatering pulled pork, ribs, and chicken.
Yoders Country Market, just outside of the Town of Madison, is the granddaddy of general stores. They have an amazing array of meats, cheeses, baked goods, soups, salads, bulk foods, bread making supplies, herbs, books, crafts, country furniture and much more. As an added attraction they have a barnyard with goats, chickens, ducks, turkeys, and other farm animals that customers are welcome to watch and feed.
In September, Madison hosts the Taste of the Mountains Heritage Festival, which celebrates 18th and 19th century culture, customs, and history of the Blue Ridge Mountains. The entire family can enjoy a day of browsing, shopping, riding ponies, eating, and listening to great music.
Madison County offers a laid-back lifestyle to both locals and visitors. People take time to get to know their neighbors, hang out at the general stores, and enjoy the magnificent Blue Ridge Mountain scenery.
Featured Madison Articles