Smith Run Road Lots
Smith Run Road • Bentonville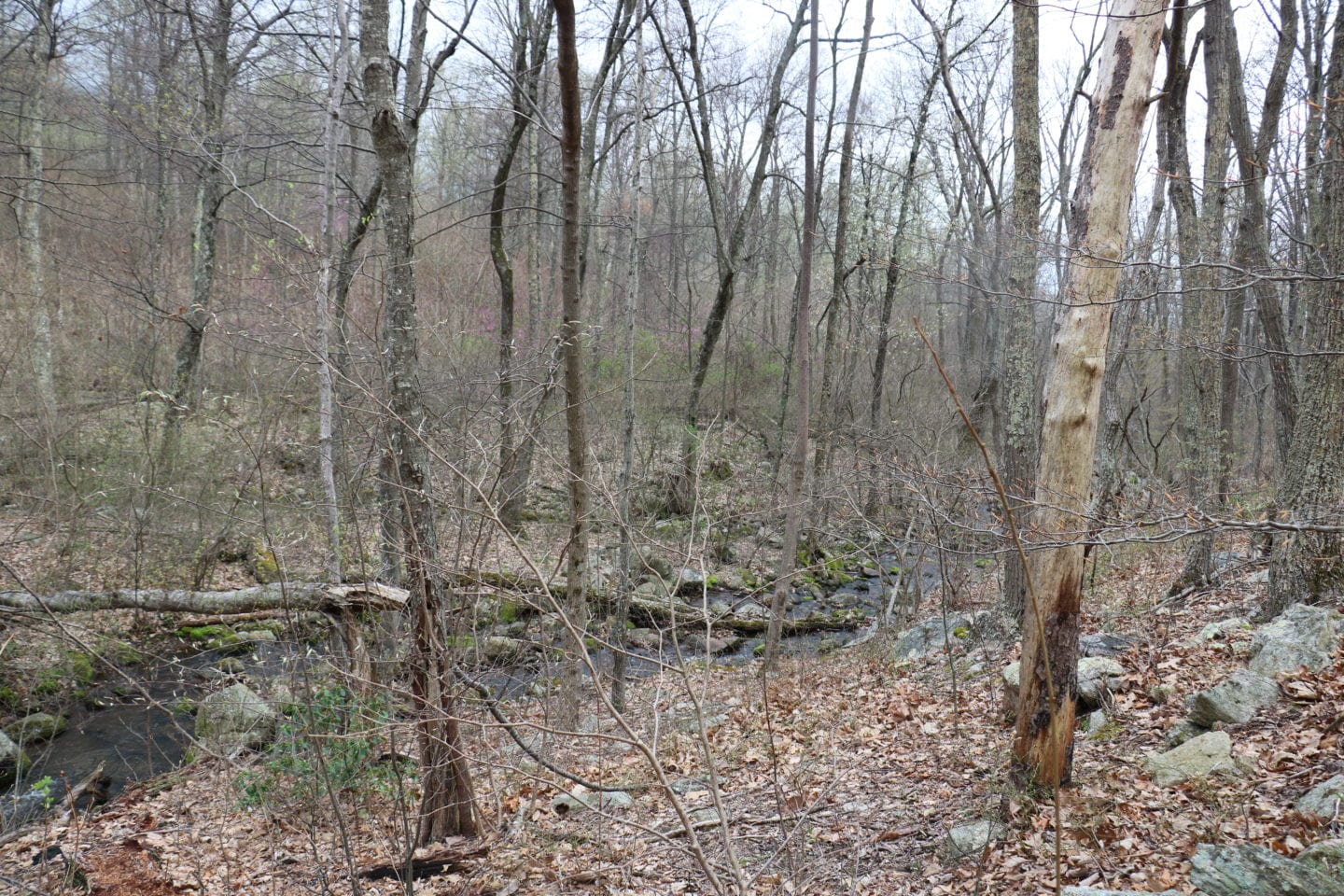 About the Property
This ~82 acre tract of land is tucked cozily into 311 square miles of an American gem, the Shenandoah National Park. Near the quaint town of Bentonville, this private, wooded parcel begins where Smith Run Road/State Rd 634 ends. As you enter the property, the land to the north (on the left) offers 5 building lots on ~28 acres offering commanding home sites overlooking the remaining 54 acres. The building lots on the northern slope range from 5 to 6.7 acres. A bridge ushers you across Smith Run Creek to more gently sloping terrain and 8 additional lots. Seven of the southern lots are ~5 acres and the largest tract is 18.7 acres. Snow melt, seasonal rains and mountain springs converge to tumble gracefully over the rocks, whispering a welcome to area wildlife. Deer trails traverse the property and a short .2 miles of US Park Service Right of Way rests along its edge. This is at the end of the seldom used 1.4 mile Jenkins Gap Trail. Following the trail east as it exits the property, you'll intersect the Appalachian Trail after just a ~1 mile hike. Parking for the trail is off Skyline Drive and the trail crosses the AT near the Jenkins Gap parking area.
The best use for this lovely property is in the eye of the beholder. It is an ideal location for a fabulous private estate or the creek is a natural division for 2 separate but equally glorious large acre home sites. Thirteen lots are approved for development of a charming wooded subdivision of single family homes or forest rental cabins.
When not hiking on or around the property, outdoor enthusiasts may enjoy nearby Andy Guest State Park or kayaking the South Fork of the Shenandoah. The historic OJ Rudicille General Merchandise of Browntown offers the nearest supplies but Bentonville, Front Royal and Luray are also close.
Please call agent prior to viewing. Please park by sign (in front of blue gate) and do not drive into the property.
Additional Details
| | |
| --- | --- |
| MLS | VAWR136390 |
| Price | $425,000 |
| Acres | 82 |
| Price/Acre | $5,183 |
| Water | N |
| HOA | N |