General Banks
General Banks Lane • Madison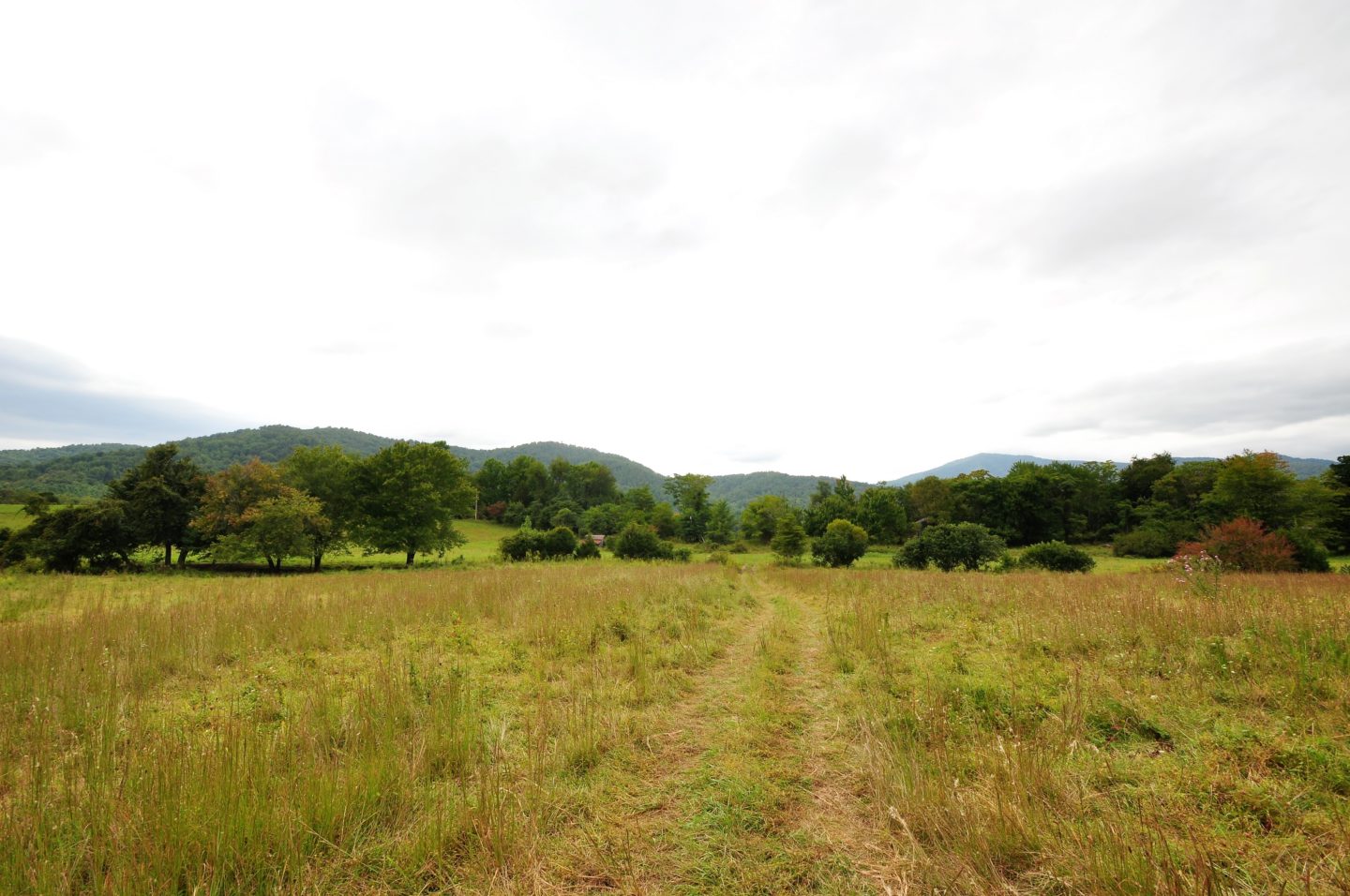 About the Property
Located in the scenic Graves Mill valley, General Banks is a lush retreat with a diverse landscape.  The property has frontage on the Rapidan River, a fabulous trout stream, and the largest tributary to the Rappahannock River.  The lower section of the property features rich open farmland.   Several small streams meander through the property as they make their way to the Rapidan.
The 162.7 acre property stretches out from the Rapidan to a large open field.  A small tree lined creek delineates the lower field and the property gently rises to the old home site.  A stone wall runs along a portion of the old farm road delineating what was once the homesteads front yard.  Several old buildings, with the potential for fabulous views, remain in the large clearing.  Sunsets over Flattop Ridge to the west are particularly breathtaking from this spot.
Behind the home is another large field that has a gentle roll.  A knoll on the southern end of the field would be another fabulous home site with panoramic views in every direction.   Heading further into the property, you cross another mountain stream as you approach the upper field.  With plenty of water, the property is rife with a wide variety of wildlife.   From the upper field, the property transitions from open fields to a mature forest as it rises up the side of Blakey Ridge.
With a multitude of native plants, abundant wildlife, and its location along a major migratory bird flyway, General Banks would be an ideal property for a nature preserve and education center or perhaps a naturalist's private sanctuary.  General Banks is guaranteed to remain a wildlife refuge since the neighboring properties to both the north and south (as well as many other parcels) are also in conservation easement and the Shenandoah National Park is right down the street.
Despite its perfect privacy, General Bank is only 10 miles from the town of Madison, which has wineries, restaurants and shopping, and 12 miles from the town of Standardsville.  Charlottesville is only 30 miles away and Washington, DC is less than 100 miles making it an easy drive for a weekend getaway or a wonderful full-time home.
Documents
Features
Main Floor Bedroom: No
HOA: No
Rapidan River
Additional Details
| | |
| --- | --- |
| MLS | 1001002593 |
| Price | $899,000 |
| Acres | 162.7 |
| Price/Acre | $5,526 |
| Water | Y |
| Body of Water | Rapidan River |
| HOA | N |