Martin Woodard
c: 540-244-0349
e: Martin@CheriWoodard.com
o: 540-987-8500 Ext: 2
Martin is an old school broker with a new school attitude. He believes cutting edge technology, insightful marketing strategies, clear communication and old fashioned shoe leather are what makes Cheri Woodard Realty exceptional. Whether buying or selling, clients appreciate his negotiating skills, assertive manner and deep knowledge of country living. Martin began his career as a stonemason and migrated through executive marketing and advertising positions. Now in addition to Broker for Cheri Woodard Realty, Martin is an artist whose focus is landscapes of this awesome region. He can sometimes be found in his new art studio, Martin Woodard Studio & Gallery, in downtown Sperryville. Martin and Cheri live on a farm in the beautiful FT Valley near Sperryville.
Fun Facts
Stone Mason and Artist

As a Realtor, I see many homes in the area. It is very gratifying to see my paintings in some of the homes. Years ago I was a stone mason. Sometimes I see a "twofer,"
One of my paintings hanging above a fireplace I built – now that is rewarding!

The Best Morning

I'm a pretty good amateur photographer. I love riding my bike in the early morning light with my camera in my pocket. I meander the back roads and stop to shoot when a scene calls to me.

Father's Day on the Farm

I'm the oldest of three generations of guys on the farm. Father's Day is a fun afternoon of swimming in the lake, smoking some good barbeque and just hanging out on our island.
Martin Woodard's Customers
Melissa and I want to thank you and Martin for all of your help and hard work to get the sale complete. We really appreciate all of the extras that you provide as part of the service you provide. It's so refreshing to work with people like you and Martin.
- Melissa and Joe B.
Jenkins Lane, Sperryville, Rappahannock
When we decided the time had come to retire to spend more time with family and friends, there was no question to whom we would turn to help us list and sell the Gay Street Inn in Washington, Virginia. Cheri Woodard and her amazing team had helped us purchase the Gay Street Inn a few years earlier, and had impressed us not only with their friendly and very personal care and concern, but also with their knowledge, expertise, and professionalism. Our association with our new friends at Cheri Woodard Realty continued after we relocated to Little Washington. We were especially impressed by the way Cheri, Martin, Adam and others supported local charities and participated in local affairs. Our recent experience as sellers confirmed that our decision to rely on people we knew and trusted to help us with the successful sale of our property had been the right choice.
Having worked directly with Cheri, Martin, and Adam, we can attest to the depth and breadth of the service provided both buyers and sellers by Cheri Woodard Realty. If you are considering a purchase or a sale, you could do no better than contacting and speaking with one of these outstanding professionals.
- Gary & Wendy A.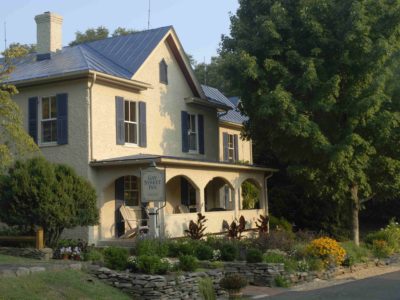 Gay Street, Washington, Rappahannock
Thank you! Can't begin to say enough for all the two of you and Adam have done. Not only are you consummate professionals, you are unfailingly pleasant and, truly, a joy to work with. I know you know that we will continue to send referrals your way, but we wanted you to know how grateful we are for you working with us.
- Jay and Kevin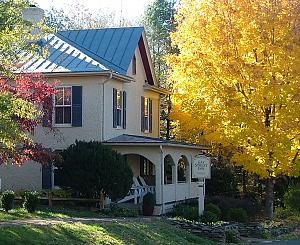 Gay Street, Washington, Rappahannock
Cheri and Martin, Thank you so much for your graciousness and expertise. We don't think we would have been able to start this next adventure at Bolton Branch without you. Our deepest thanks, Nancy and Jan
- Nancy and Jan
Bolton Branch Lane, Huntly, Rappahannock
We want to thank you for the outstanding job you did helping us purchase our dream property in Rappahannock county. The uniqueness of the property led to some unexpected hurdles – each of which you helped us tackle. Martin's in-depth understanding of raw land and the time he spent actually walking and understanding our property made all the difference. We could not have closed the deal without you and recommend you without hesitation.
- Christina and James B.
Blackwater Lane, Boston, Rappahannock